N. G. Herreshoff Coquina's
One glued lapstrake plywood, one traditional cedar over locust, 2004.
NOTE:  We have a glued-lapstrake Coquina, WIZARD, for sale.


ZEPHYR scoots in light airs…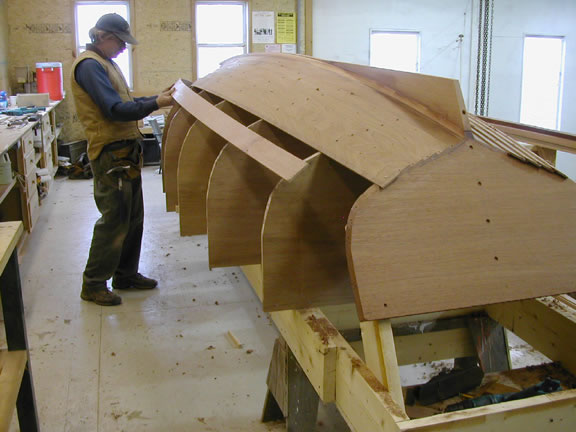 A plank is installed on the glued lap plywood boat ZEPHYR. This type of construction produces a tight and lower maintenance hull.
These two lovely little lapstrake sailing boats were built to the COQUINA design, a favorite of the great Nathanael Herreshoff of Bristol Rhode Island.
One was traditionally built of cedar planking over locust backbone.
The other employs modern glued lap plywood construction.
Built either way, these little jewels will be capable of giving many generations of owners a pleasurable escape from modern life.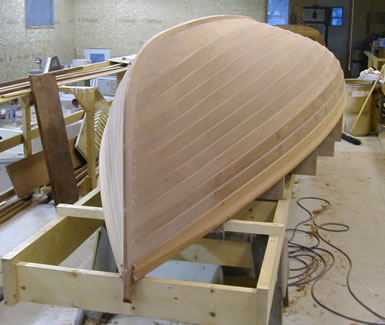 A finished COQUINA hull ready to come off the mold. Note the solid mahogany molded sheer strake, a Herreshoff trademark.

ZEPHYR sailing in a fresh breeze.

For single handed sailing in this much wind, the mizzen can be left ashore and the mainmast stepped further aft.
See our Brokerage listings for the two Coquina's we have for sale:  WIZARD and SUZANNA.