What's New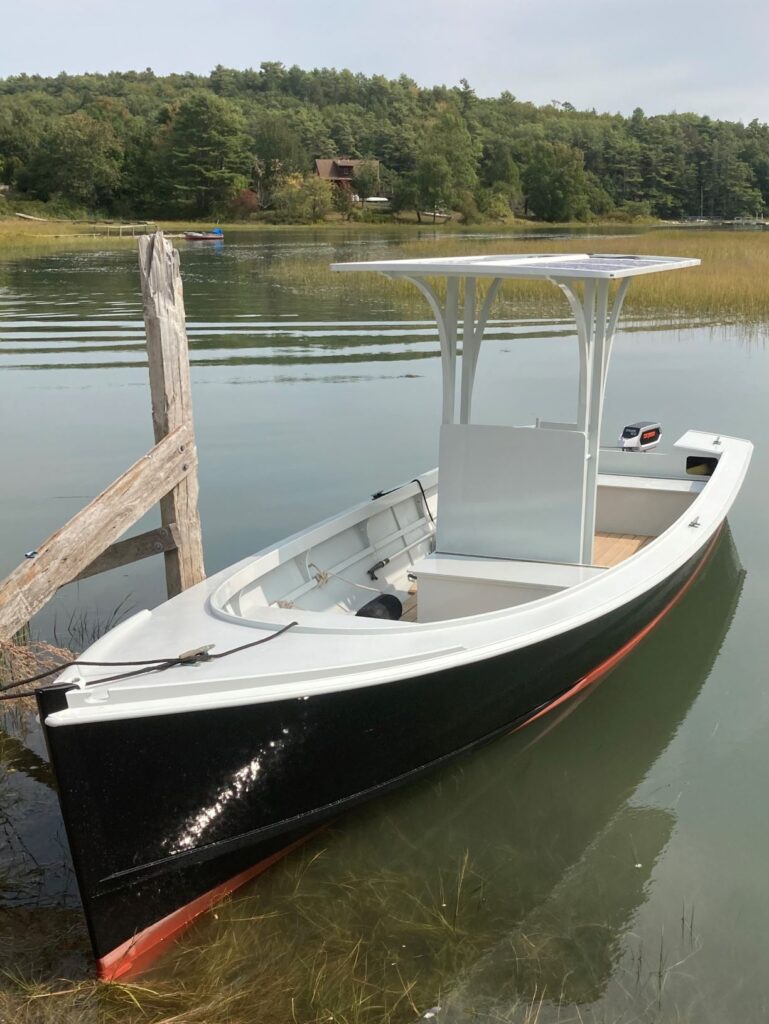 Launched in summer 2020, AUK is a Doug Hylan Point Comfort 23 hull optimized for modern electric propulsion, powered by a Torqeedo Cruise 10.0 motor, and featuring a custom "t-top" supporting a high-efficiency solar array. Visit AUK – PC23 Electric for details on this exciting project!
A kit is now available for OONAGH, the anti-RIB. The 11'8″ OONAGH is my attempt to combine some of the best qualities of inflatables with the advantages of a traditional dinghy.
[More OONAUGH…]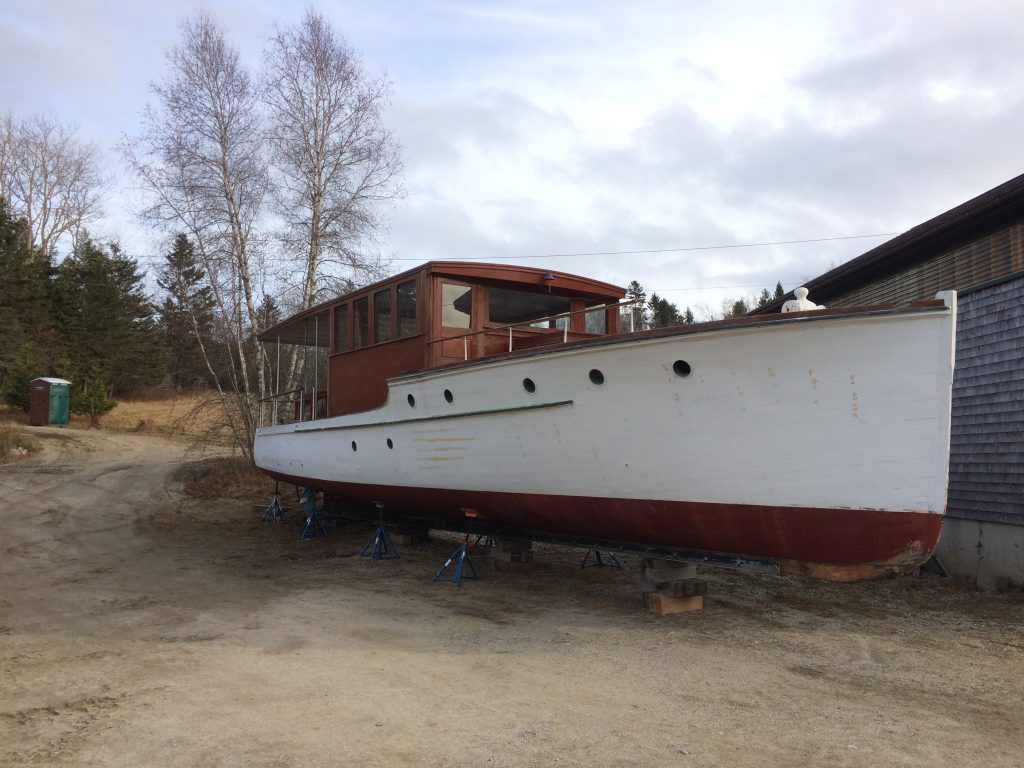 See our In the Shop page for the latest, including a new 43′ outboard powerboat, an ongoing Elco 50 restoration, and a bare hull to our Marsh Hen design we finished over the winter.
[More Currently in the shop…]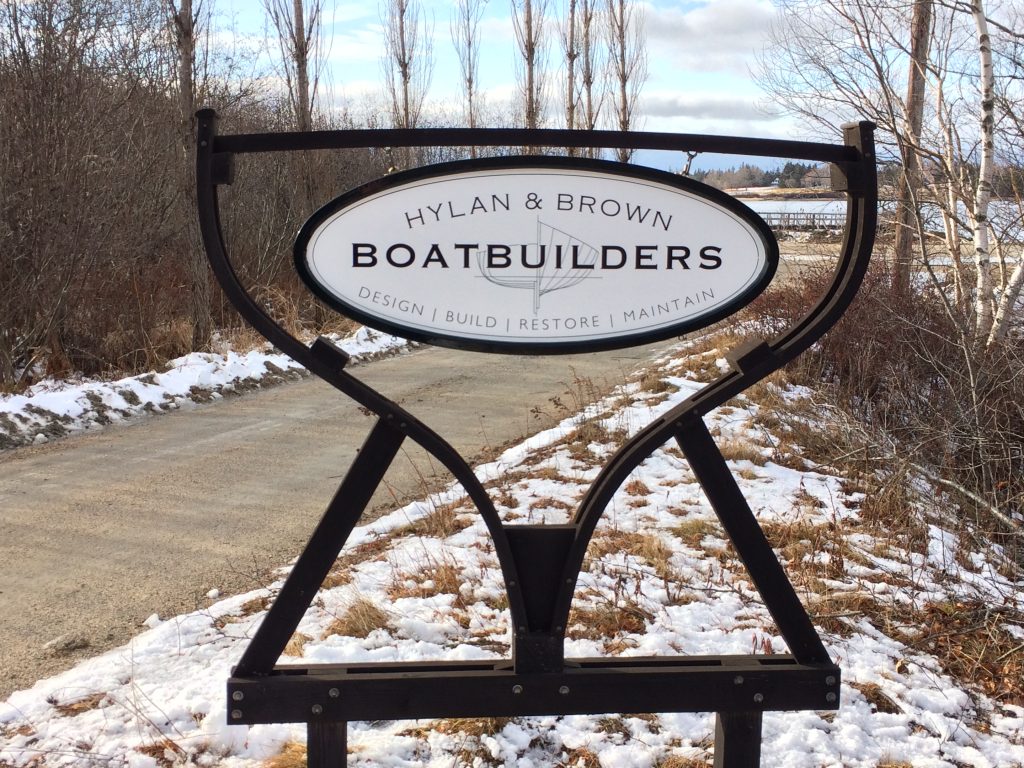 Announcement
I am pleased to announce that D. N. Hylan & Associates Inc. has become Hylan & Brown – Boatbuilders. It was in our winter 2012 newsletter that Doug announced that he had brought me on as partner. Since that time my responsibilities as well as my ownership of the company have grown to the point that Doug thought we ought to put my name on the shingle too. I'm honored to be associated with all the great work that Doug and this shop have turned out over the past 20 years. I look forward to continuing and building upon the great reputation for quality, honesty and creativity that Doug has worked so hard to build. — Ellery Brown
Please also see our Facebook page for the latest news and photos.