What's New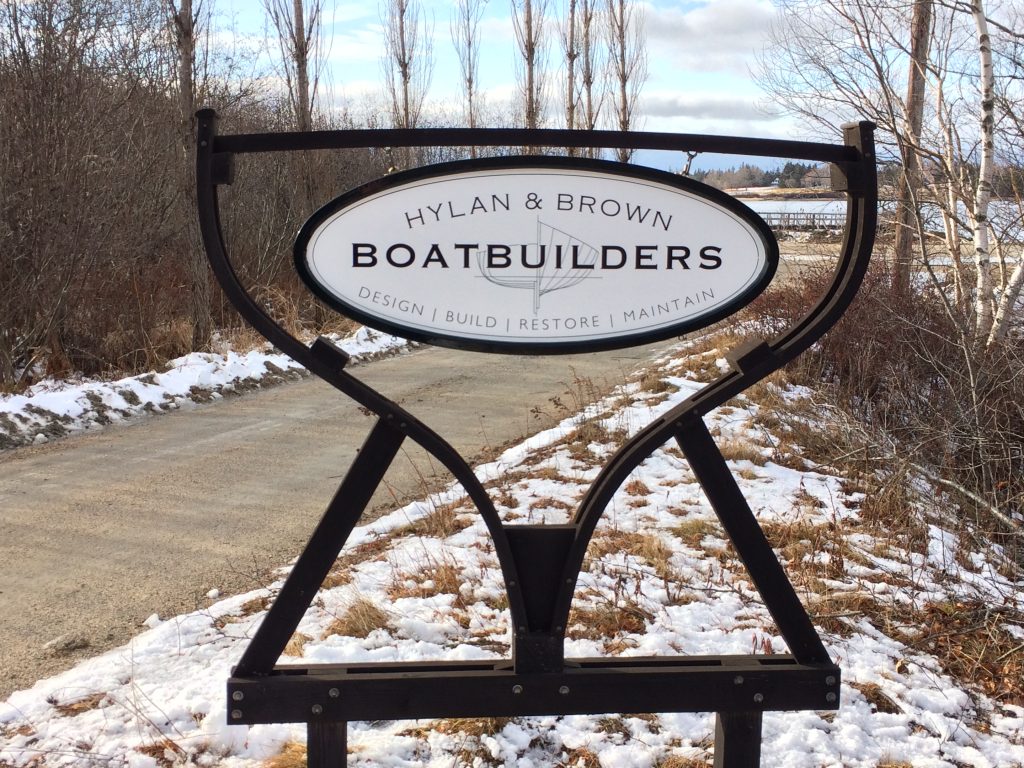 I am pleased to announce that D. N. Hylan & Associates Inc. has become Hylan & Brown – Boatbuilders. It was in our winter 2012 newsletter that Doug announced that he had brought me on as partner. Since that time my responsibilities as well as my ownership of the company have grown to the point that Doug thought we ought to put my name on the shingle too. I'm honored to be associated with all the great work that Doug and this shop have turned out over the past 20 years. I look forward to continuing and building upon the great reputation for quality, honesty and creativity that Doug has worked so hard to build.  –Ellery Brown
We've (finally!) updated our Crew page to include details about everyone here at Hylan & Brown:  Doug Hylan, Ellery Brown, Matt Ellwell, Kit Macchi, Drew Scott, and Naomi Bishko.
In the Shop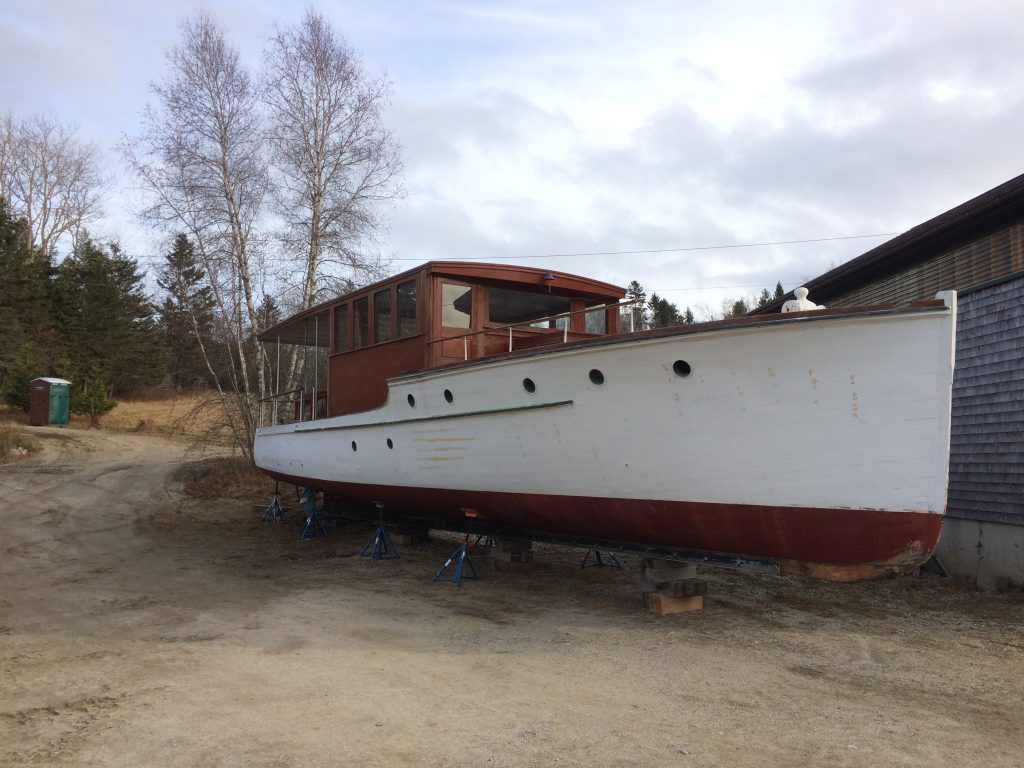 There is lots of news on our In the Shop page, including an Elco 50 restoration, a new design we call Gatsby, a bare hull to our Marsh Hen design, and lots of custom doors that we made as a subcontractor to Brooklin Boat Yard.
[More in the shop…]
Through special arrangement with Belle Boats, we are pleased to offer the 16ft gaff daysailer Belle to our clients. This is unusual for us, but the original BELLE was designed and built by Daniel Gonneau here at our shop. A fine daysailer, she was featured in the 2015 Calendar of Wooden Boats.
[More BELLE…]
On the Drawing Board
In "Junior's" shop we'll begin construction of the latest of our "hat" designs. Starting with Doug's Top Hat design, first built in 2002 followed by the Bowler design first built in 2013, we will call this one "Gatsby" (a somewhat obscure hat also known as a newsboy cap).
[More drawing board…]
Please also see our Facebook page for the latest news and photos.